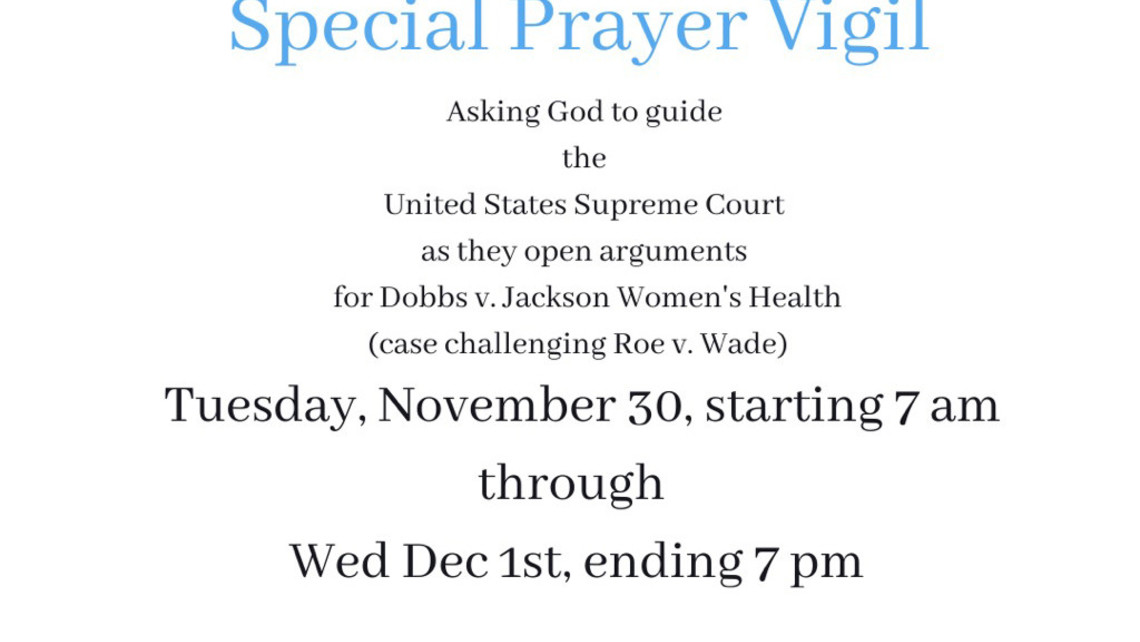 Date:
Tuesday, November 30, 2021 - 7:00am

to

Wednesday, December 1, 2021 - 7:00pm
Location:
700W Hwy 6, Waco | Sign Up at 40DaysForLife.com/waco
In Dobbs v. Jackson Women's Health Organization, the Supreme Court is reviewing Mississippi's law limiting abortion after 15 weeks of pregnancy. Specifically, the Supreme Court will consider whether all pre-viability bans on abortion are unconstitutional. 
All over our nation, groups are preparing to pray for our Supreme Court Justices as they hear this case which could be the impitus to overturn Roe v. Wade! If you can, please join our local gorup in Waco anytime from 7am on November 30 for 48 hours of continuous prayer through December 1 at 7pm. We will be outside of the Planned Parenthood facility in Waco in the public right of way.
Please consider signing up for a time to pray in Waco for this crucial court case. 
To learn more about the Dobbs vs Jackson case, visit 
https://ballotpedia.org/Dobbs_v._Jackson_Women%E2%80%99s_Health_Organiza...
AND PLEASE SHARE THIS INFORMATION WITH YOUR FAMILY & FRIENDS!